2017/2018 Season
THE 30th ANNIVERSARY SEASON
---
MADNESS 'ROUND MIDNIGHT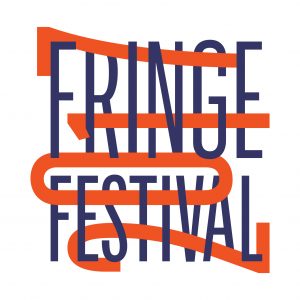 Part of the 2017 Fringe Festival presented by FringeArts
George Crumb – Eine Kleine Mitternachtmusik (A Little Midnight Music) (2001)
Marcantonio Barone, piano
Peter Maxwell Davies – Eight Songs for a Mad King (1969)
Randall Scarlata, baritone; Jayce Ogren, conductor
Eine Kleine Mitternachtmusik (A Little Midnight Music), the composer's ruminations on the jazz classic 'Round Midnight by Thelonius Monk, will feature Orchestra 2001 pianist Marcantonio Barone, chosen by Crumb to record this piece last year. Barone's dramatic interpretation, with extended techniques both on the keyboard and inside the piano, highlights the nine-movement piece that quotes Debussy, Wagner and Strauss, and includes a dramatic "counting off" of the hours until midnight.
The one-hour program ends with a staged encore performance of Peter Maxwell Davies' iconic 1969 monodrama Eight Songs for a Mad King, a powerful and daring portrayal of King George III's madness at the end of his life. Acclaimed baritone Randall Scarlata reprises his theatrical, tour de force role of King George in this rarely heard, cult contemporary music classic.
TUESDAY, SEPTEMBER 12, 2017
10:00 PM
Painted Bride Art Center
230 Vine Street, Philadelphia, PA 19106

$25 Standard / $15 Students & under 25 (with ID)

---
ENVIRONMENTALLY SOUND continues!




Enjoy free concerts featuring music by Composer/Conservationist John Luther Adams in Philadelphia Green Spaces, made possible by a "New Audiences/New Places" grant from the William Penn Foundation.
INUKSUIT, at Schuylkill Banks Park

Described by The New York Times as "the ultimate environmental piece," and by Alex Ross of The New Yorker as "One of the most rapturous experiences of my listening life," John Luther Adams' Inuksuit is played by dozens of percussionists and piccolo players dispersed in large outdoor areas, using an incredible array of instruments including conch shell horns, sirens, gongs, bells, drums, cymbals, and glockenspiels.
SATURDAY, SEPTEMBER 23, 2017
(September 24th raindate)
12:00 PM, noon
https://www.schuylkillbanks.org/
FREE & family friendly public performance
ACROSS THE DISTANCE, at Race Street Pier on the Delaware River Waterfront
Join Orchestra 2001 at Race Street Pier for the US premiere of composer/environmentalist John Luther Adams' Across the Distance for dozens of French horns in an outdoor space.
SATURDAY, OCTOBER 7, 2017
(October 8th raindate)
Two performances at 12:00 noon & 1:00 PM
Performances are about 25 minutes long
Race Street Pier by the Ben Franklin Bridge
Race Street & N. Columbus Boulevard, Philadelphia 19106
FREE & family friendly public performance


---
Steven Mackey's SLIDE with actor/singer Rinde Eckert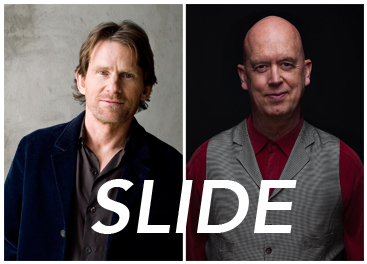 SLIDE depicts a lonely psychologist's experiments and memories of lost love. The staged production will be directed by Mark DeChiazza and crosses many musical genres, featuring music from Mackey's Grammy-winning album Lonely Motel.
STEVEN MACKEY – SLIDE (2009)
Steven Mackey, narrator/composer/guitarist
Rinde Eckert, librettist/actor/singer
Jayce Ogren, conductor
Mark DeChiazza, director
Keithlyn Parkman, lighting designer
TUESDAY, NOVEMBER 14, 2017
8:00 pm
Taplin Auditorium, Princeton University
Fine Hall, Princeton, NJ 08540
Free and open to the public

THURSDAY, NOVEMBER 16, 2017
7:00 pm
Venice Island Performing Arts and Recreation Center
7 Lock Street, Philadelphia, PA 19127
$35 Adult / $25 Senior / $15 Students


FRIDAY, NOVEMBER 17, 2017
7:00 pm
National Sawdust
80 North 6th Street, Brooklyn, NY 11249
$34 at door / $32.77 Advance GA / $24.58 Group (4+)


---
Frank Zappa's THE YELLOW SHARK

The Philadelphia Premiere of Zappa's contemporary classical masterpiece, plus music by composers who influenced him most.
APRIL 2018 (Dates TBA) - World Cafe Downstairs & The Fillmore
---
MORE CONCERTS TO BE ANNOUNCED!